Regular price
Sale price
$19.99
Unit price
per
Sale
Sold out
Medium Roast
Organic
Single Origin
Hey Buck, what are ya drinking there? 
Bull Shit.
Nah seriously, what are ya drinking? 
That Bull Shit coffee from Cattlemen's. It's actually Buckin' Delicious! 
We at Cattlemen's Coffee have made history; we have used our Award-Winning Bull to pre-process green coffee and through extensive refinement, we managed to produce an Organic, Dark, Chocolatey, Molasses & Brown Sugar tasting coffee that will have leave you utterly perplexed in how it tastes that good. 
Just shitting you, sort of…. Our Bali Blue, "Bull Shit" coffee is a medium-dark roast, ripe for consumption. No actual bull shit, just great tasting coffee that you can trust to be Buckin' Delicious.
*Disclaimer: Don't worry, no animals were harmed and you certainly wont find any of that "ick" factor in our coffee.
Craft Roasted & Shipped Free to you for Peak Freshness.
Satisfaction Guarantee: No Bull, we'll make it right.
View full details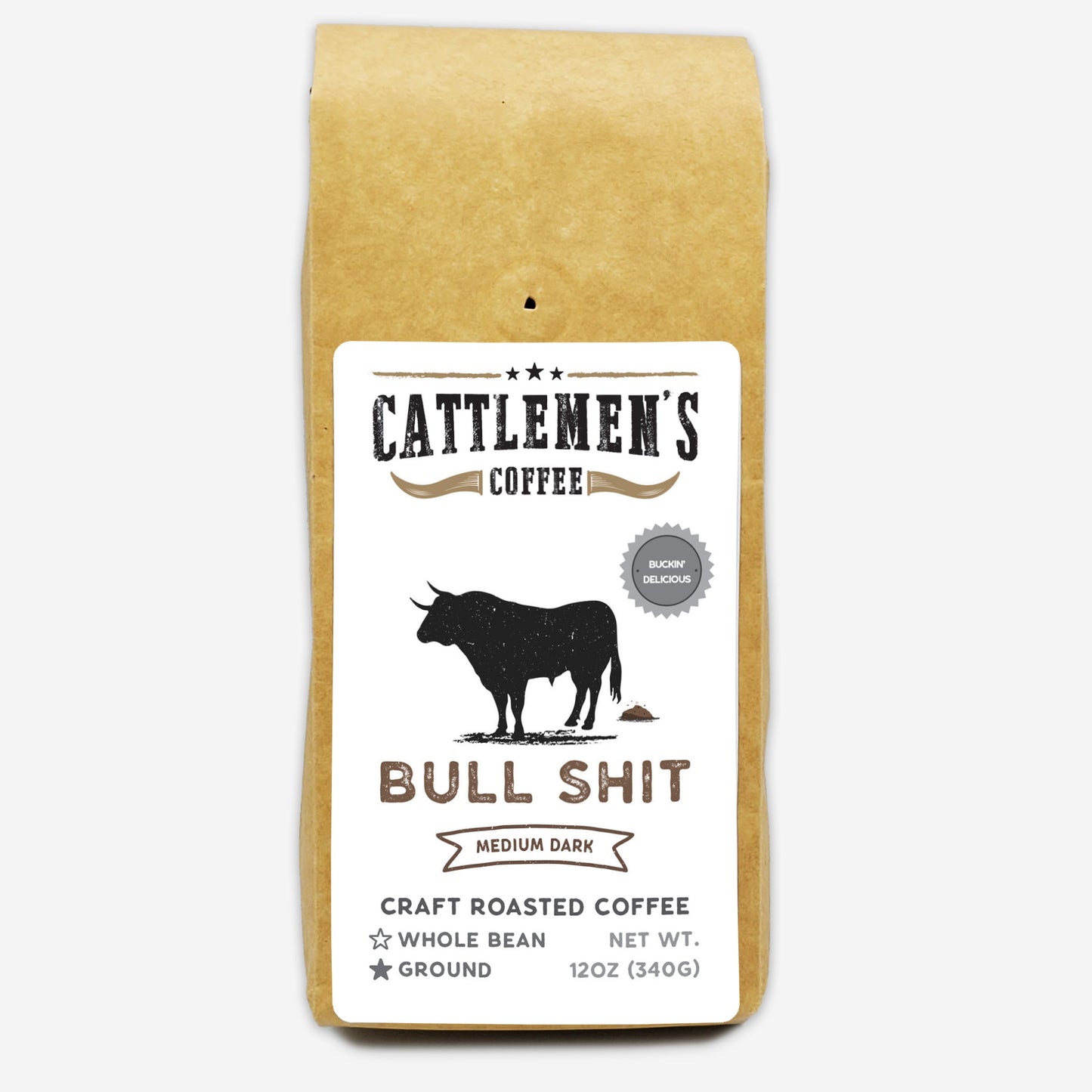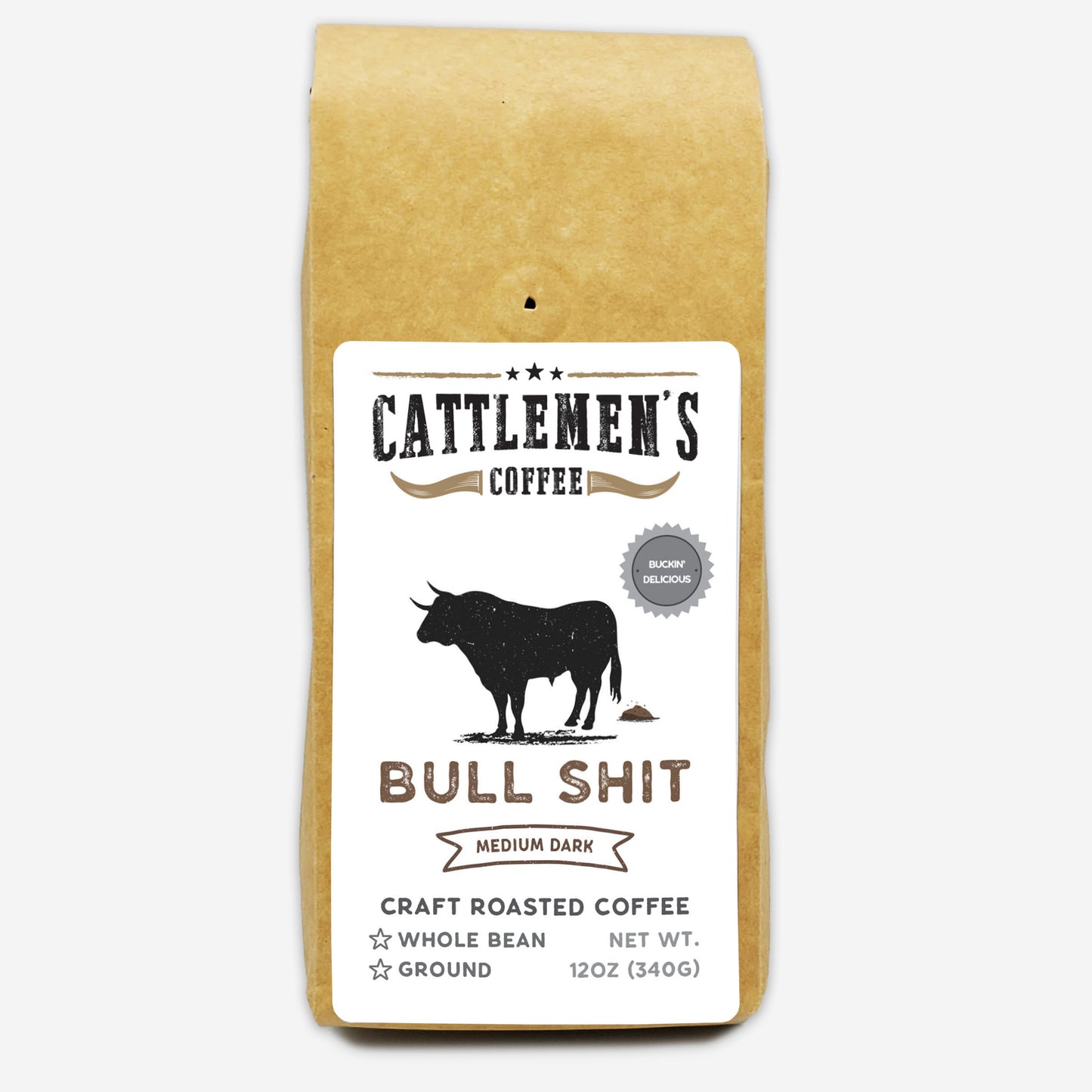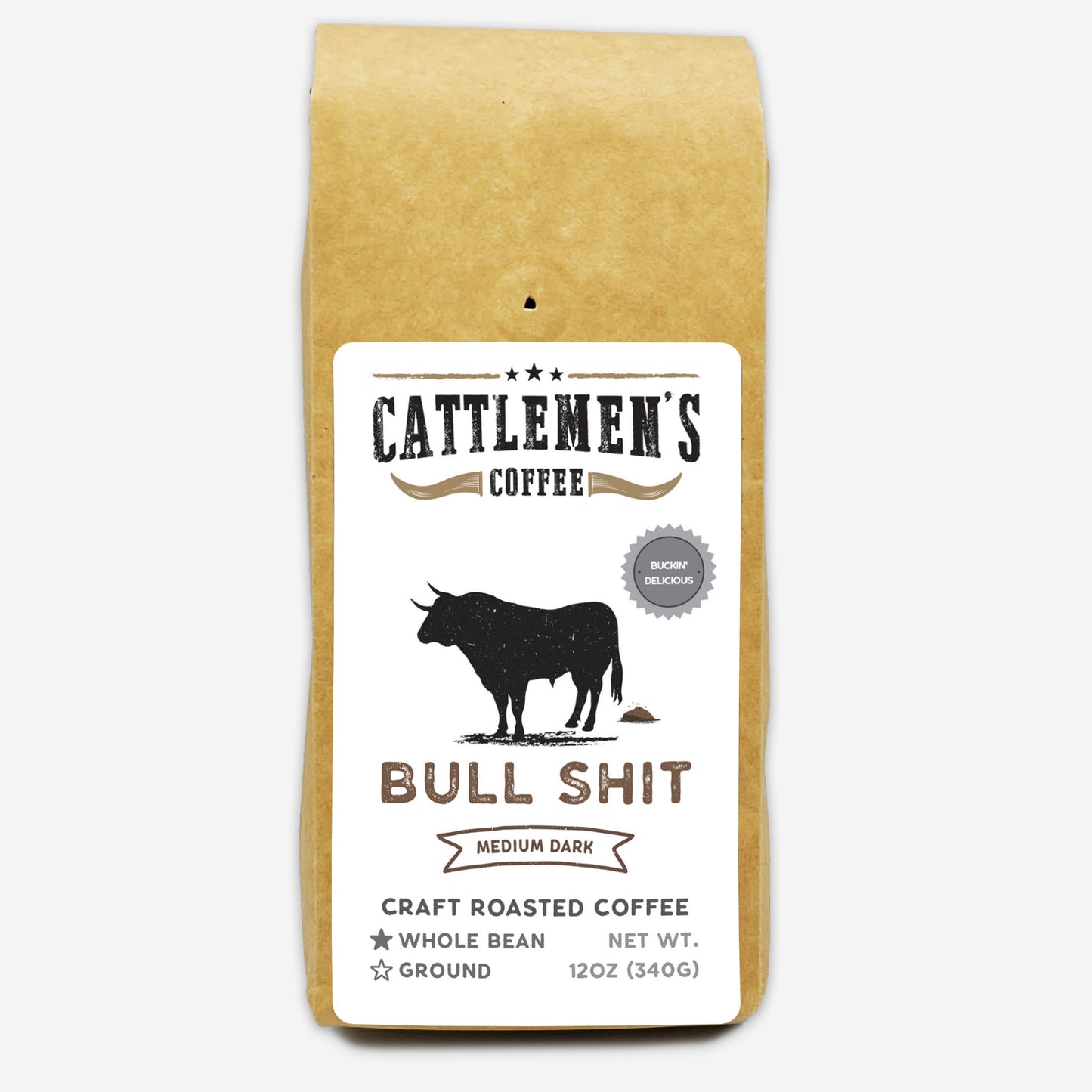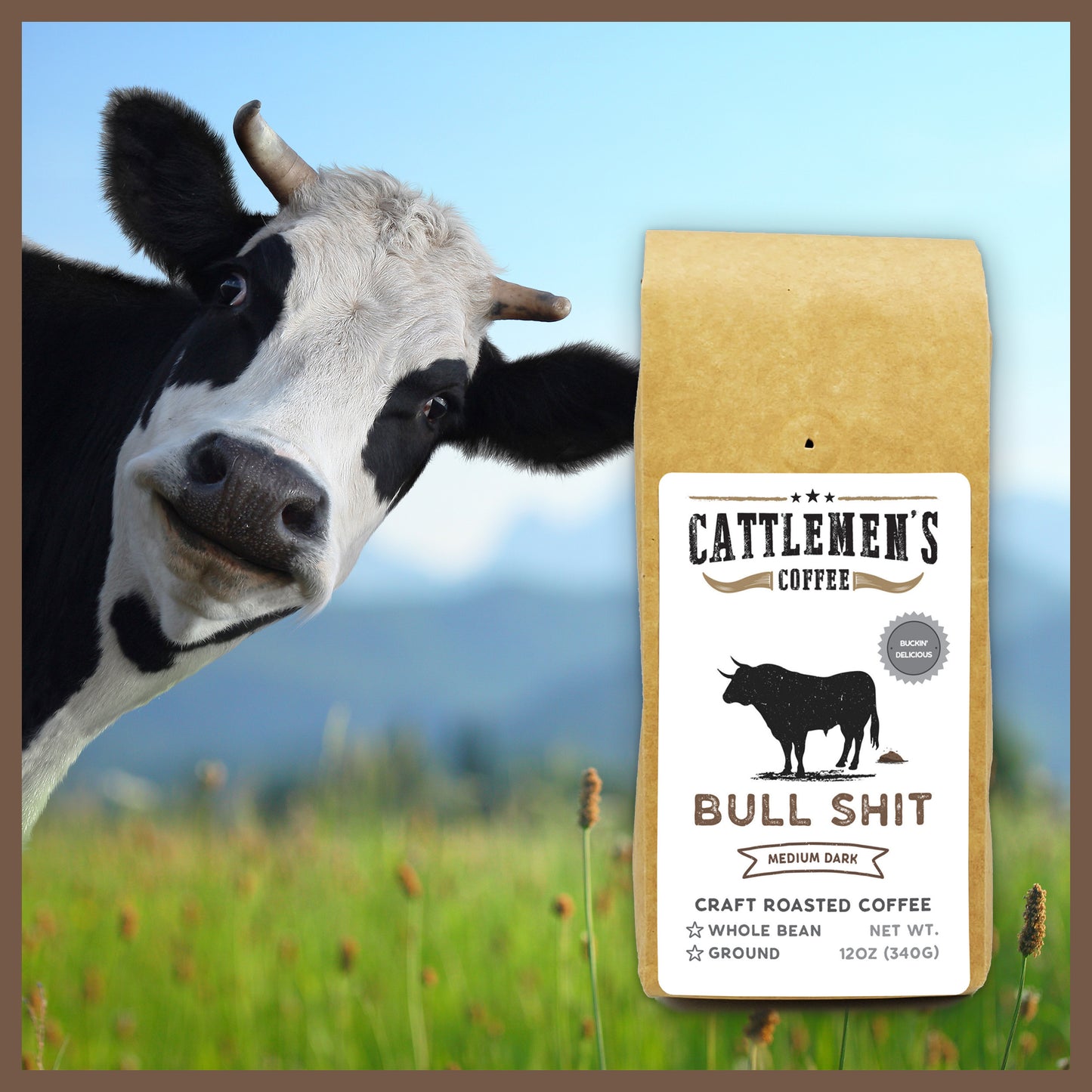 Damn fine cup of Bull Shit
Just swapped from a different company. Want to support American made and non Woke company. Coffee was amazing and will be ordering again.
Damn fine cup of coffee
Got my first bag of Bullshit beans, made a couple of pots using a French Press. Excellent, smooth, unfortunately I've gotten old enough so, for me, to determine nuances in either aroma or flavor has been a non-starter.
Not drinking much coffee these days due the hot weather (never developed a taste for cold brew) but this coffee will always be in my mix according my mood. Some days I like a very dark roast, other, and more commonly, I like what Bullshit, as a medium dark roast, does to satisfy my taste in a morning cup or two.
good coffee
I was sick of all kinds of flavored coffee so i decided to go back to basics
So Good!
Hands down my favorite flavor! Absolutely love this one!
Great coffee
Always a good start to the day with some bull shit coffee!
Best Bullshit Ever!
Not gonna lie…I basically bought this for the packaging, but ended up loving the taste of Bullshit coffee so much I'll definitely be ordering more! My husband whose never picky about coffee now asks for this and says it's his favorite also! We LOVE Cattlemen'sCoffee!!!
Love love love
I just love the full flavor.
It just makes my morning time I spend with God even better.
It's No Bull Shit
Great coffee! Really wakes up the senses, smooth taste.