Regular price
Sale price
$18.99
Unit price
per
Sale
Sold out
Medium Roast
Cowboy Coffee doesn't have to suck.  Maybe, you've heard the stories of a bygone era where, Cowpuncher's used socks to filter their coffee grounds. We're not saying you can't do that…We just don't recommend it. Take this medium-dark roasted blend, throw it in your favorite coffee maker and experience bold cocoa, caramel, & vanilla tones, that are sure to make your mornings great and your campfire stories even greater.
Whole Bean or Ground, it's great for everyone. Bold, Strong flavor with low acidity.
*Grind Type: Medium. 
Craft Roasted & Shipped Free to you for Peak Freshness.
Satisfaction Guarantee: No Bull, we'll make it right.
View full details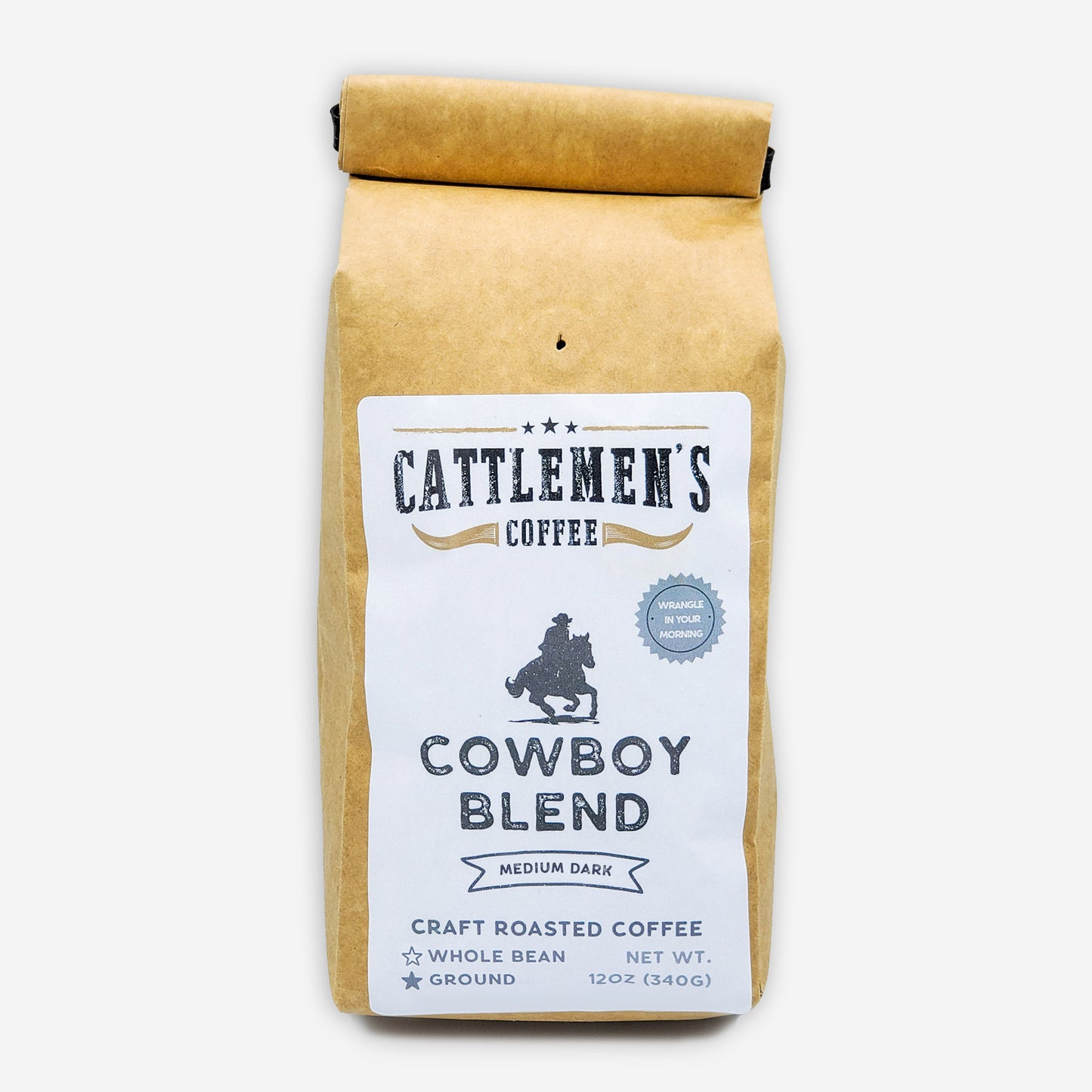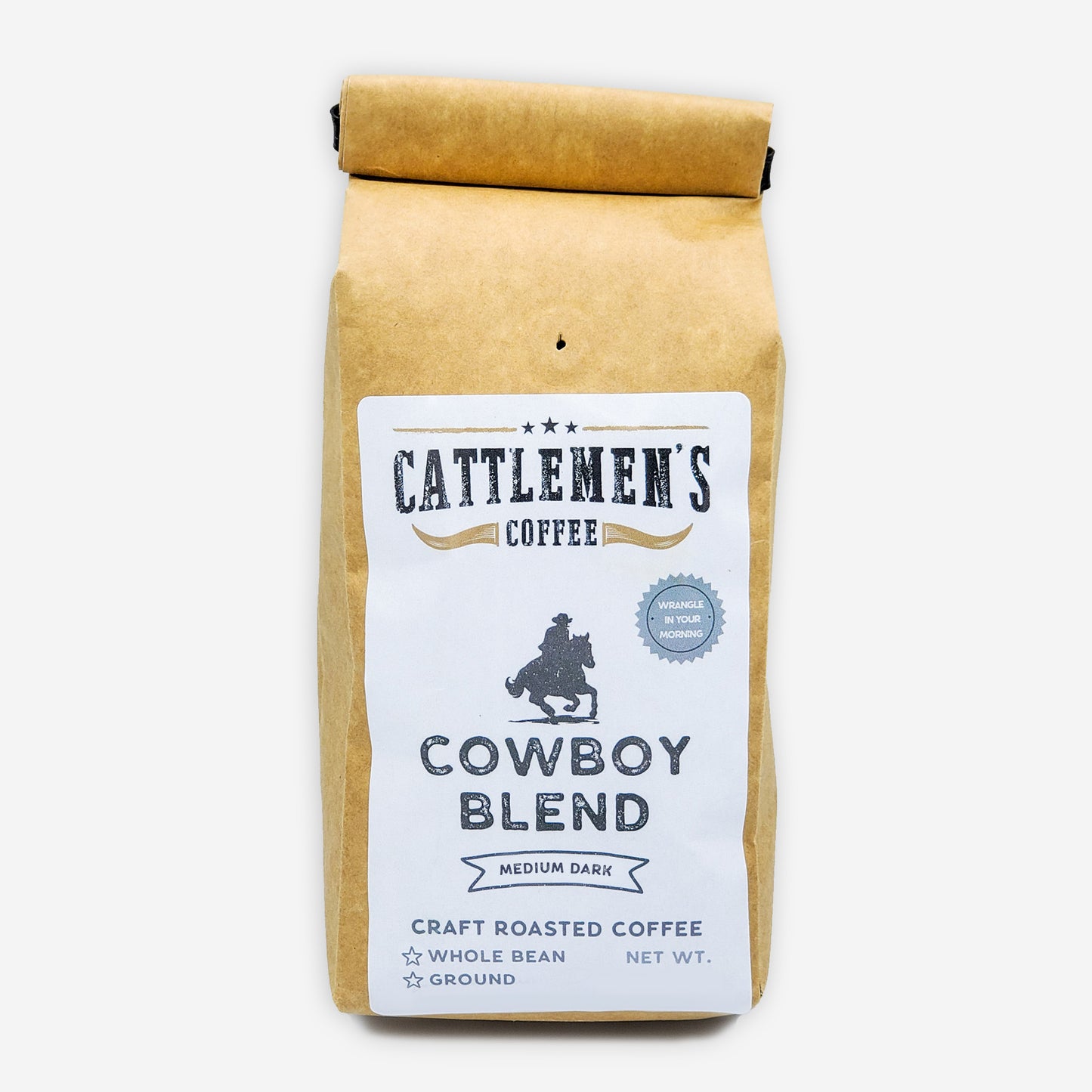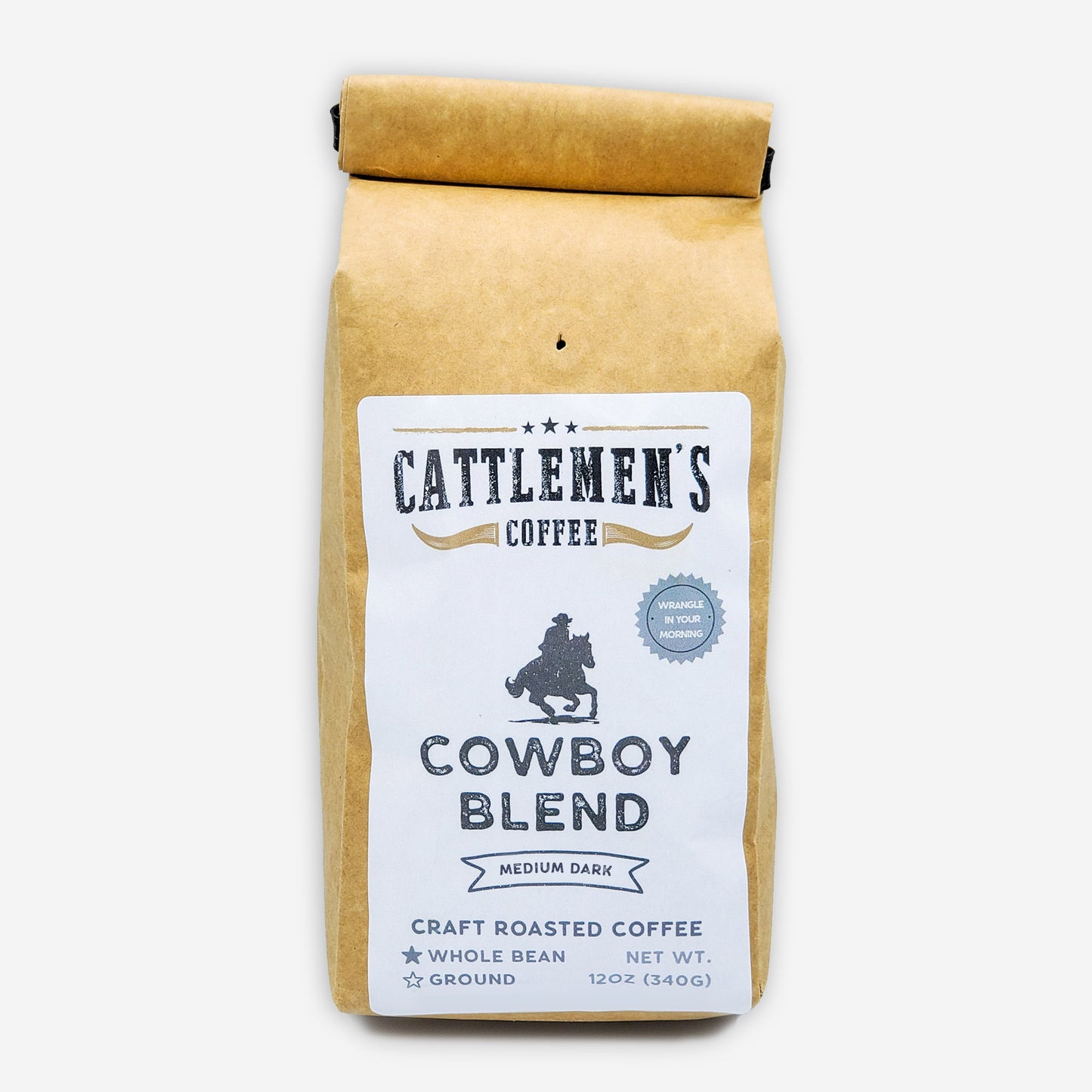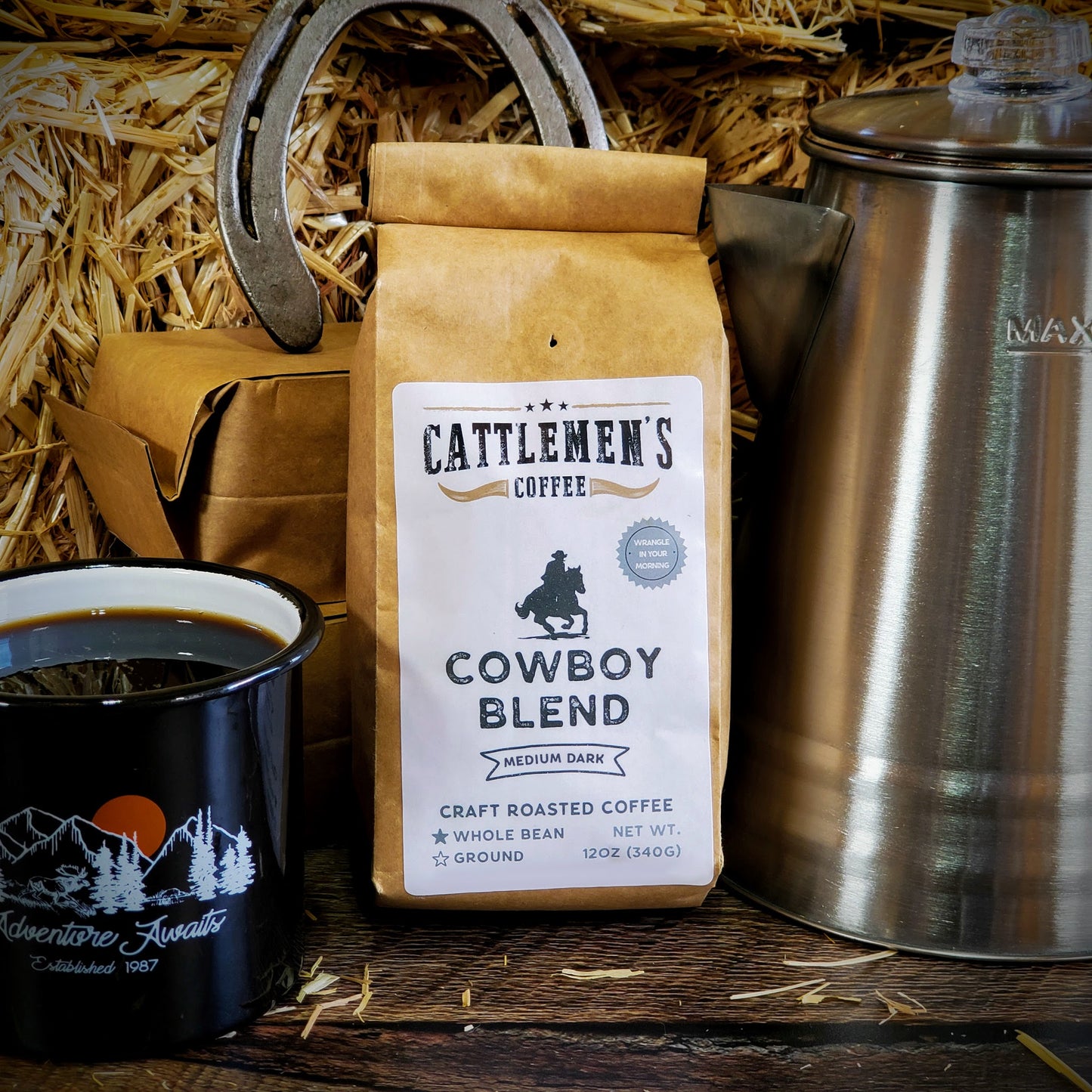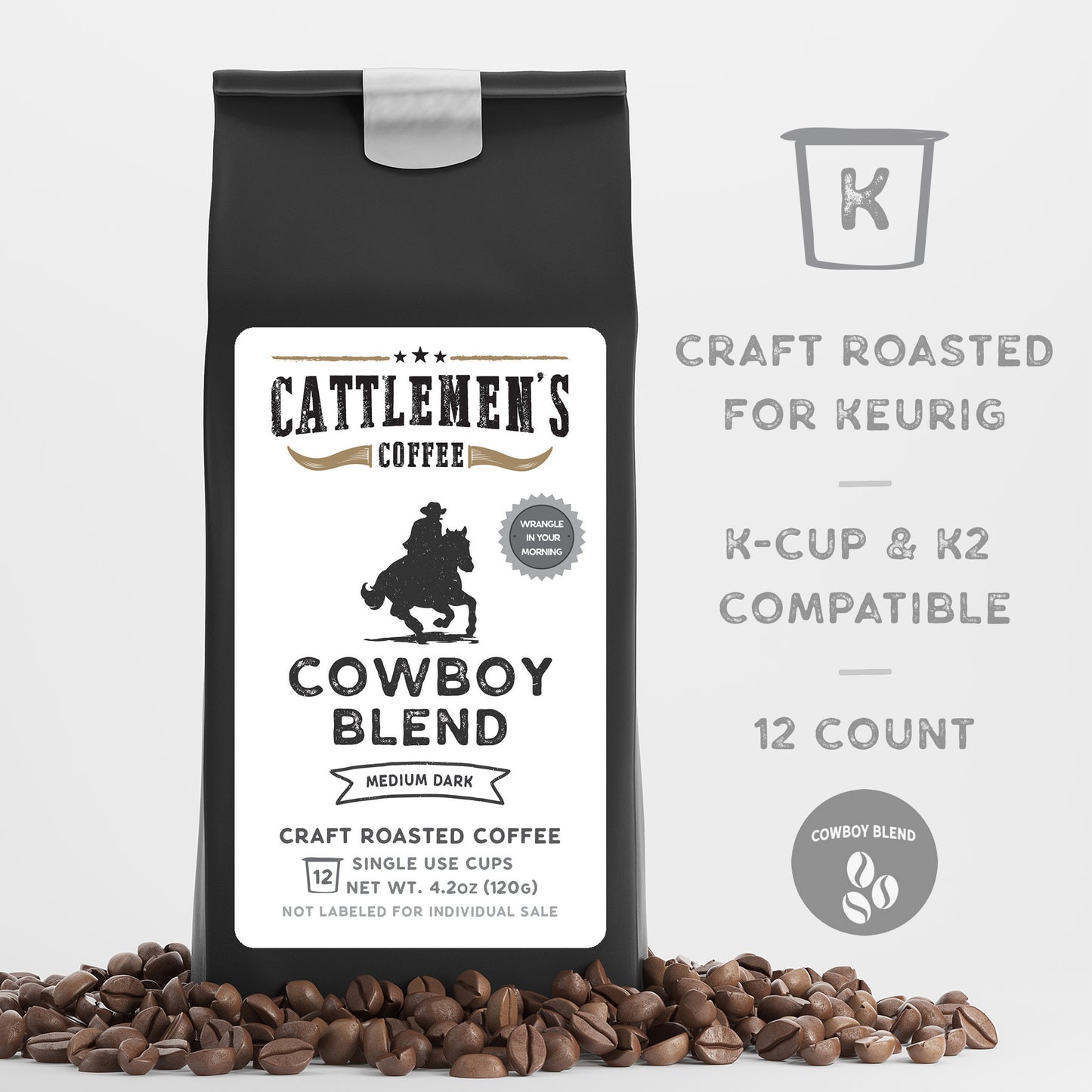 It's good
It's good, not my favorite Cowboy Coffee Blend. Guess was expecting more.
Best to pack along!
We are backpacking and traveling and you know you gotta pack light but I had to pack along cattlemen's coffee cause you can not start the day with out this coffee, even better when it is in the mountains over an open fire
Great coffee
Absolutely the best coffee I have ever drank. This coffee is so good I would fight Bigfoot for another cup.
A good cup of coffee!
Life is hard.... it's even harder without a good cup of Cowboy Coffee!
Delicious Coffee
The taste is rich and so flavorful! It definitely stands out compared to other coffees. Highly recommend. I plan on purchasing some more coffee from Cattlemen's.
The coffee tastes great and the service is quick.
Great new find
Just ordered my first, of many, kcups. Great new find. Bringing it to my office for others to try
Real coffee
I'm a truck driver & usually a stronger roast means a bitter coffee. This was not at all. Welcome surprise to get a bold coffee without having to adjust the flavor with cream & sugar.